Student Assistance
Education is a staple of any society. At Arbor, we have an enormous amount of respect for the work of our primary, secondary, and univeristy level schools in the Omaha area. The teachers, staff, administrators are among the best in the country. Because schools work so hard to educate the next generation of people, we at Arbor think it never hurts to have a friend. Arbor acts as a supportive friend and partner to schools through our custmoized Student Assistant Programs.  Schools in the Omaha area have identified our student assistant services as an important part of the solution when faced with issues of stress, conflict, death, trauma, layoffs, new policy, and more.
Benefits for Students:
Dealing with Issues:
Students and their families deal with a variety of issues on a daily basis. School counselors, teachers, and parents are among the most important adults in a kid's life. Sometimes, when a child or teenager is dealing with a specific issue, it helps to have someone outside of the school they can talk to, someone who can serve as an "unbaised party" in the eyes of a kid. At Arbor, our team of professionals is seasoned at helping children and teenagers deal with pressures and issuses that arise.
The Soaring Cost of Student Anxiety/Depression
The soaring cost of stress is visible to all. Stories from tragic accidents where alcohol/drug use is involved to violence in the schools headline national news. A study done in 1996 suggested "up to  2.5 percent of children and up to 8.3 percent of adolescents in the U.S. suffer from depression" (Birmaher, Ryan, & Williamson,1996). Student stress and anxiety are not only accepted as a factor, but a continual concern for educators and parents. The good news is that studies also show that psychotherapy and treatment can alleviate and aid students to beat the symptoms and gain control of their lives.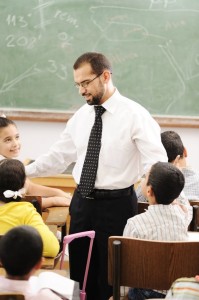 Benefits for Teachers, Staff, and Administrators:
Our staff is here to help share the responsibility of dealing with difficult issues. Our work makes it so that schools spend more time on teaching, and learning, and less on the following issues:
Absenteeism
Tardiness
Illness Due to Mental Health
Time Lost Due to Difficulty Focusing
Grievances
Administrative Time Spent on Discipline
In addition, Arbor's counselors have a high priority for teachers, staff, and administrators. Among staff, we help with the following types of issues:
Increase Productivity
Retain Teachers
Strengthen Morale
Provide Answers to Stress
Contact Maureen O'Donnell, our Student Assistant Program Specialist to find out more about how Arbor can help your school!
402-330-0960 or Maureen@arborfamilycounseling.com
Resource: Birmaher B, Ryan ND, Williamson DE, et al. Childhood and adolescent depression: a review of the past 10 years. Part I. Journal of the American Academy of Child and Adolescent Psychiatry, 1996; 35(11): 1427-39.